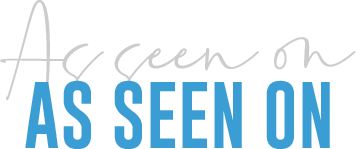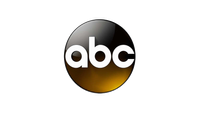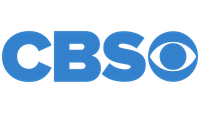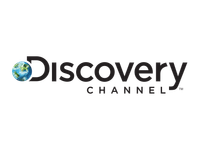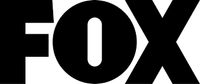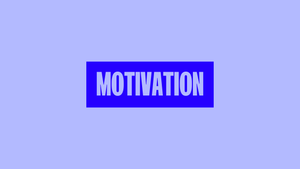 Cicero is a highly regarded nationwide public speaker, esteemed business owner, and influential advocate with a diverse background encompassing mental health, finance, and education. With an unwavering passion for empowering individuals and organizations, Cicero has made a significant impact by delivering compelling motivational speeches to school districts and healthcare institutions.
Having recognized the importance of financial literacy, mental health, and career development, Cicero has become an invaluable resource for countless individuals seeking guidance and inspiration. Through thought-provoking presentations, he has provided practical and actionable insights that enable audiences to navigate the complexities of personal and professional well-being. His profound understanding of the self and its role in building thriving communities further amplifies the impact of his engagements.
With an impressive track record of driving positive change, Cicero continues to foster meaningful connections and facilitate transformative experiences. His ability to connect with diverse audiences, regardless of age, background, or profession, has earned him a reputation as a dynamic and relatable speaker. By sharing his expertise and offering tangible strategies, Cicero empowers individuals to achieve their full potential and contribute to the betterment of society.
As a testament to his commitment and expertise, Cicero's contributions have garnered widespread recognition and praise. He is sought after by organizations and institutions across the nation, consistently leaving a lasting impression on his audiences. With a profound dedication to making a difference, Cicero serves as an inspiration to all those fortunate enough to engage with his powerful presentations.
Cicero's nationwide public speaking career, coupled with his extensive experience as a business owner, and his multifaceted background in mental health, finance, and education, position him as an influential figure dedicated to fostering personal and professional well-being. Through his motivational speeches, he instills confidence, provides actionable guidance, and cultivates an understanding of self that empowers individuals and strengthens the communities he engages with.

Programming is available as independent sessions or more robust multi-day workshops. 
PROFESSIONAL DEVELOPMENT - The goal is to excel and experience success in multiple areas of life. Many employees feel like they give their best to their company, but only have "the rest" to offer their families. In this presentation, Cicero will motivate and inspire your staff to excel at home, internally, and at work. He will delve into what needs to be done to find inner fulfillment, enabling individuals to be more productive and successful in all aspects of their lives.

Throughout the presentation, he will encourage your audience to strive for their best, not just within the organization but in every area of life providing financial and emotional tools specific to your industry.

EMBRACING CHANGE - Cicero highlights t

he importance of self-discipline and encourages his audience to make it a priority as accountability can create a dramatic change in improving school climate.   Discipline is the essential ingredient for achieving success in any area of life. After studying successful individuals in various fields for over a decade, Cicero found that those who are seen as dominant in their industry have attained success by being more disciplined than their peers.

HONEST TRUTH -

College often receives high praise such as, "It's the best four years of your life." The reality is that may or may not be true for each person. What does ring true for most students is that depending on the community, college may not seem like a real option. For those that do attend college, this is often the greatest time of transition they've experienced thus far. What comes with this transition is opportunity, excitement, and growth, but also stress, fear, and responsibility. Whether it is the transition from high school to college or college to the professional world, Cicero's keynote shows how we can capitalize on transitional periods in our life by focusing on our mental wellness. Students will hear his raw personal story, from as a kid growing up in the Bronx during the 80s, parental loss, and academic struggles, to graduating from college and becoming a thriving business owner, investor, and parent. The takeaways are transformational for students and young professionals; how to help a friend in need, and how to maximize your own potential, addressing social media, peer pressure, and bullying. 

FINANCIAL LITERACY -

Want to get started taking charge of your financial future? Want to help close the math learning gap? In this talk, I walk participants, as young as high school, through clear steps to achieve financial freedom much earlier than most people would expect. Addressing the myths around math in school and its real-life applications this talk is packed with vital information on the path to bringing about financial wellness. This is a popular presentation for high school seniors, college seniors, and businesses to offer to younger (ages 22-30) employees in order to increase workplace wellness and financial literacy, as well as HR professionals looking for ways to attain and retain staff through smart financial solutions. 

YESTERDAYS & TOMORROW - Provide a framework for those struggling with mental health to look forward.
Address people's individuality and the effects of life occurrences. Cicero moves the audience to understand that the situations we are in, and have been in, are preparations for the days that are to come. He used personal stories and common historical events. 
Find Funding for a World Class Speaker on a Budget

Download these 5 simple strategies to get a quality speaker and Kudos you deserve.

Let's face it, world-class speakers don't come cheap. Your goal is to impact your audience to create change.

Many times organizations will reach out to a local business partner who can speak but does not have the skill set to truly connect with the audience, leading to a unmemeroble event other than the free snacks.

122 KB